Single Frequency Laser diodeS
Single frequency laser diodes emit quasi-monochromatic light with a very small linewidth and low phase noise because the integrated grating forces the lasers to operate on a single resonator mode. The suppression of competing laser modes avoids mode partition noise enabling a nearly perfect elimination of the intensity noise. The design of the laser diodes creates a Gaussian mode leading to a nearly diffraction limited laser output beam.
Our portfolio of single frequency laser diodes comprises a variety of different laser and package designs. Distributed feedback lasers (DFB lasers) and distributed Bragg reflector lasers (DBR lasers) have a periodic structure directly in the gain medium, which acts as a wavelength selective element. The monolithical integration enables a small form factor of the laser package and a good scalability in case of a high volume production.
Especially for industrial applications with a demand for higher volumes and low costs we designed stabilized ridge waveguide lasers (RWS lasers). The design of the RWS laser is derived from DFB lasers and allows wider tolerances in the manufacturing process which enables a higher yield and thus a reduction of costs. In contrast to the RWS lasers our extended cavity lasers (ECDL) are aiming at very demanding spectroscopic application. Our miniECL products are available for various wavelengths and achieve a linewidth of 100 kHz. The integration into a hermetically sealed standard 14 pin butterfly package makes the miniECDL robust and easily usable.
Single frequency laser diodes are sensitive to optical feedback. Even a millionth of the output power sent back to the laser may disturb the single mode emission and can lead to an increase of phase noise and intensity noise. Thus we recommend to use the laser variants with an integrated optical isolator for demanding applications such as high resolution spectroscopy or interferometry.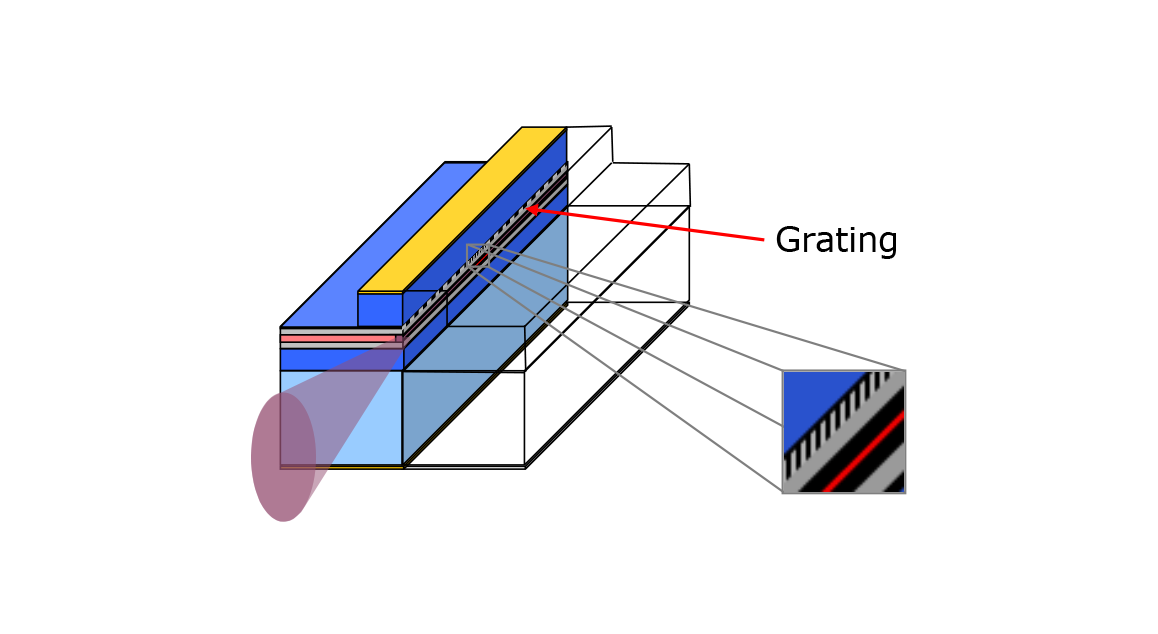 PRODUCT FINDER
Results sorted by Wavelength:
TYPICAL APPLICATIONS FOR Single Frequency Laser diodes
Do You Prefer Searching the Whole Portfolio?
CONTACT US
We can't wait to learn more about your specific requirements! Contact us for more information – we're here to empower your vision!
info@toptica-eagleyard.com