Nd doped Fiber Pump
Since the invention of lasers and the first demonstration of fiber lasers, Nd ion doped material has been the hot topic of research and industry. Having strong absorption at around 808nm, Nd3+ doped crystal and glass fibers are often pumped at this wavelength. The lasers provide some of the most important and popular wavelengths around 980nm, 1064nm, and 1300nm. The frequency multiplexes of these laser systems are playing a key role in semiconductor industries.
Although 808nm laser diodes are widely available in the market, EAGLEYARD's 800mW single mode single emitter pump is unique due to its highly condensed power in fundamental mode. The fact that all power is intrinsically packed in fundamental mode allows high coupling efficiency and reduction of unnecessary power waste and excessive heat generation.
For Nd doped fiber laser, we provide 400mW output through polarization maintaining single mode fiber, this allows plug and play power delivery which is ultra-stable and efficient.
Our Products For Nd doped Fiber Pump
Do You Prefer Searching the Whole Portfolio?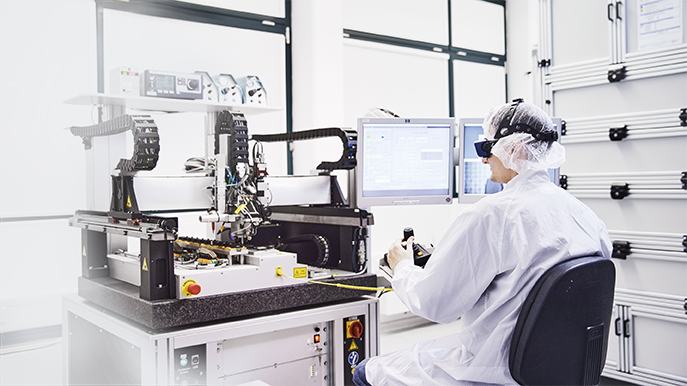 We shape the future with our unique laser diodes:
With our clients, we go beyond. Together we reach the unreachable.
CONTACT US
We can't wait to learn more about your specific requirements! Contact us for more information – we're here to empower your vision!
info@toptica-eagleyard.com