MEET US
WHO WE ARE AND HOW WE WORK
We're a company with highly professional and specialised employees. We're THINKING BEYOND. Each and every member of our TOPTICA EAGLEYARD family does it every day. From production to human resources, from R&D to sales and marketing, from logistics to process development and manufacturing engineering. However, this is not the only thing that makes TOPTICA EAGLEYARD special. Working as an employee for this company may truly be different than working somewhere else.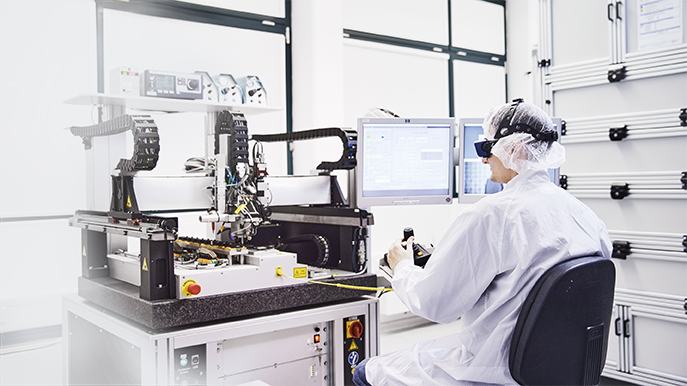 We respect each other and each other's work and value one another. Teamwork is not only a nice buzz word here, but a truly lived spirit that you feel in every area of the company. Employees are trusted and take over a lot of responsibility because we are a company of creators. With only ~60 employees we can operate very fast and agile as our decision-making processes are very quick and flat to adapt to situations in the best possible way.
Nevertheless, we have the strength of a larger corporation thanks to our industry-experienced staff and to our parent company TOPTICA PHOTONICS at the same time – what a perfect match! We do not only work hard, we also have a strong understanding of caring for our employees, let it be interpersonal, organizational or within the team. We're flexible and see each individual as a person not only as a value-adding employee. Based on 20 years of experience, we have a deep understanding of our customers' needs and put their requirements first.
You can get a small impression of our teamleads and our corporate management in the picture above.
We're always looking for motivated new members of our EAGLEYARD family, if you want to join us, take closer look at our job openings or send us a general application.
We shape the future with our unique laser diodes:
With our clients, we go beyond. Together we reach the unreachable.