Terahertz generation
Many materials such as fabrics, plastics and paper that are not transparent to the visible light can be penetrated by Terahertz radiation. Due to a wavelength from 30 µm to 3 mm it suffers less from scattering and thus reaches a high penetration depth. Moreover, many substances exhibit a characteristic pattern in the Terahertz spectrum. These "fingerprints" enable the detections of explosives like TNT or drugs such as cocaine or ecstasy.
Because of the ability to uncover concealed objects such as weapons and to identify harmful drugs Terahertz spectroscopy is used in surveillance and security screening. Furthermore it allows medical imaging and screening without any damaging effects on living tissue or DNA since the energy of the photons is low.
Terahertz radiation can be generated by focusing a pair of DFB lasers with adjacent wavelengths on a photomixer, a metal-semiconductor-metal structure. This antenna emits a Terahertz radiation at the beat frequency of the two lasers. Thus the spectral gap between the two laser wavelength is typically in the range of a few nm. Using two mode-hop free DFB lasers enables to set up continuously tunable Teraherhertz sources.
Our Products For Terahertz generation
Results sorted by Wavelength:
Do You Prefer Searching the Whole Portfolio?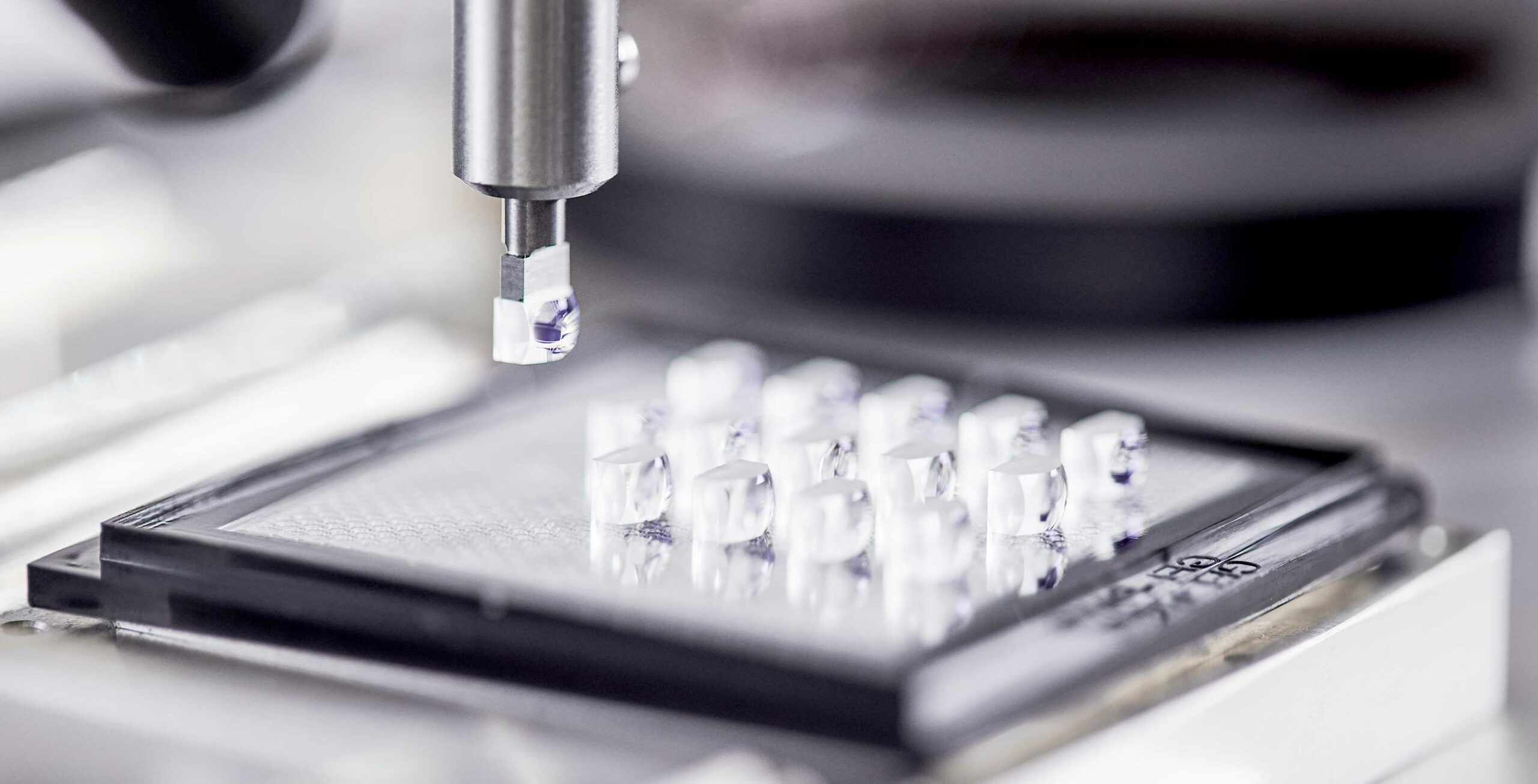 We shape the future with our unique laser diodes:
With our clients, we go beyond. Together we reach the unreachable.
CONTACT US
We can't wait to learn more about your specific requirements! Contact us for more information – we're here to empower your vision!
info@toptica-eagleyard.com