Test and Measurement
The requirements for test & measurement instruments and equipment are naturally way higher than for the consumer products in the field. Whereas in the datacom and telecom world low cost VCSEL technology is widely spread, the high-end test equipment manufacturers often rely on extremely stable DFB laser diode technology. Since certain wavelengths windows, such as 780 nm, 850 nm or 1064 nm, must be precisely met also for longer measurement periods or high sampling rates, the high wavelength stability of our DFB-butterfly product line is perfectly suited for such demanding applications. This is especially true for long term use, the very low drift rates caused by ageing effects in the order of 10's of pm per year, reduces the necessary calibration or service cycles tremendously, if any, and do represent an important contribution by TOPTICA EAGLEYARD as a component vendor for lowering the operational costs of the test equipment manufacturers, our customers.
Wrapped by our hi-rel 14-pin-butterfly packaging, including thermal management, micro-isolators and polarization maintaining fiber, the laser diodes can achieve 100.000 hrs. of lifetime, even when featuring output power levels up to 50mW out of the fiber or more than 100mW free space.
Our Products For Test & Measurement
Results sorted by Wavelength:
Do You Prefer Searching the Whole Portfolio?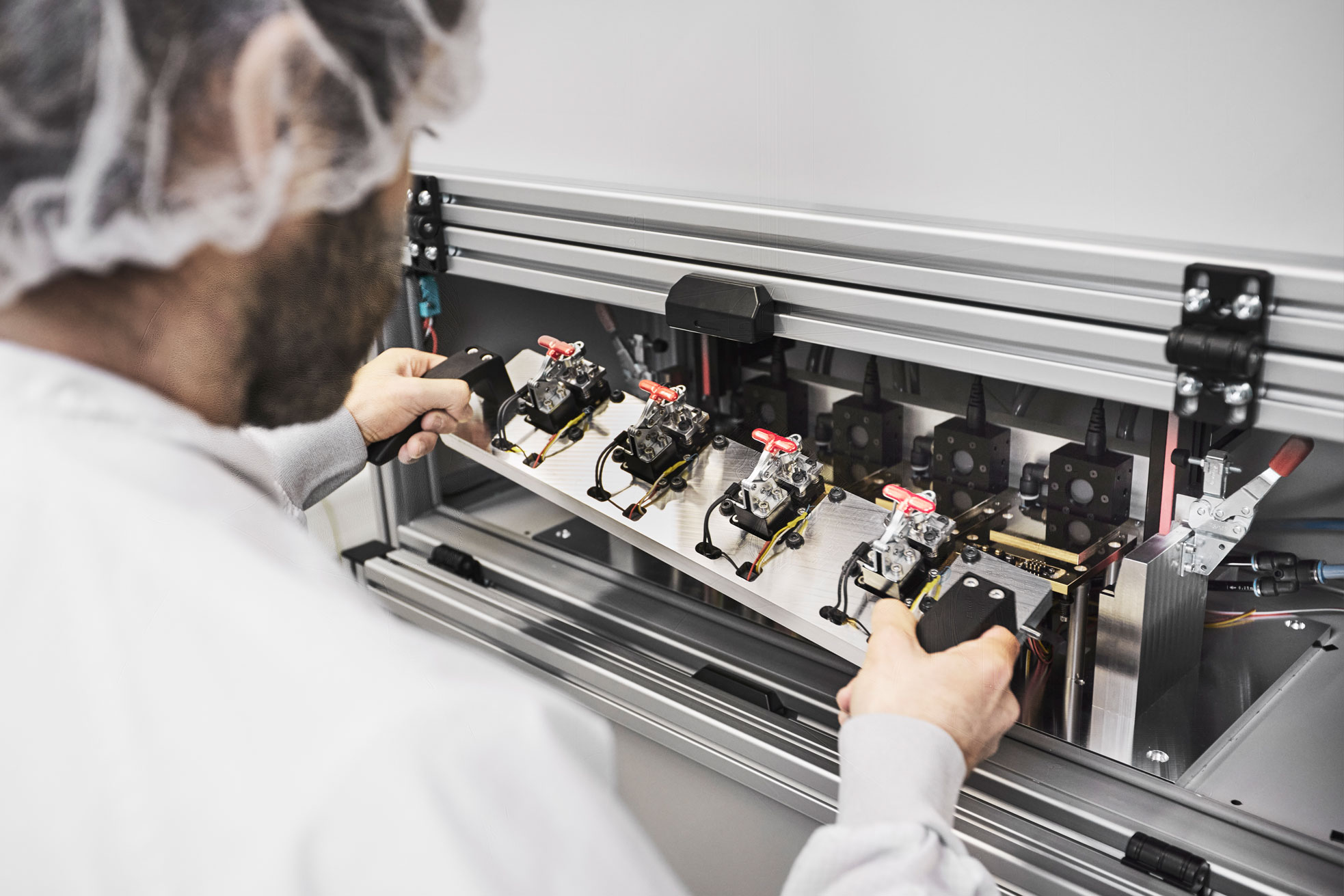 We shape the future with our unique laser diodes:
With our clients, we go beyond. Together we reach the unreachable.
CONTACT US
We can't wait to learn more about your specific requirements! Contact us for more information – we're here to empower your vision!
info@toptica-eagleyard.com