Many News & Specials on the SPIE BIOS / Photonics West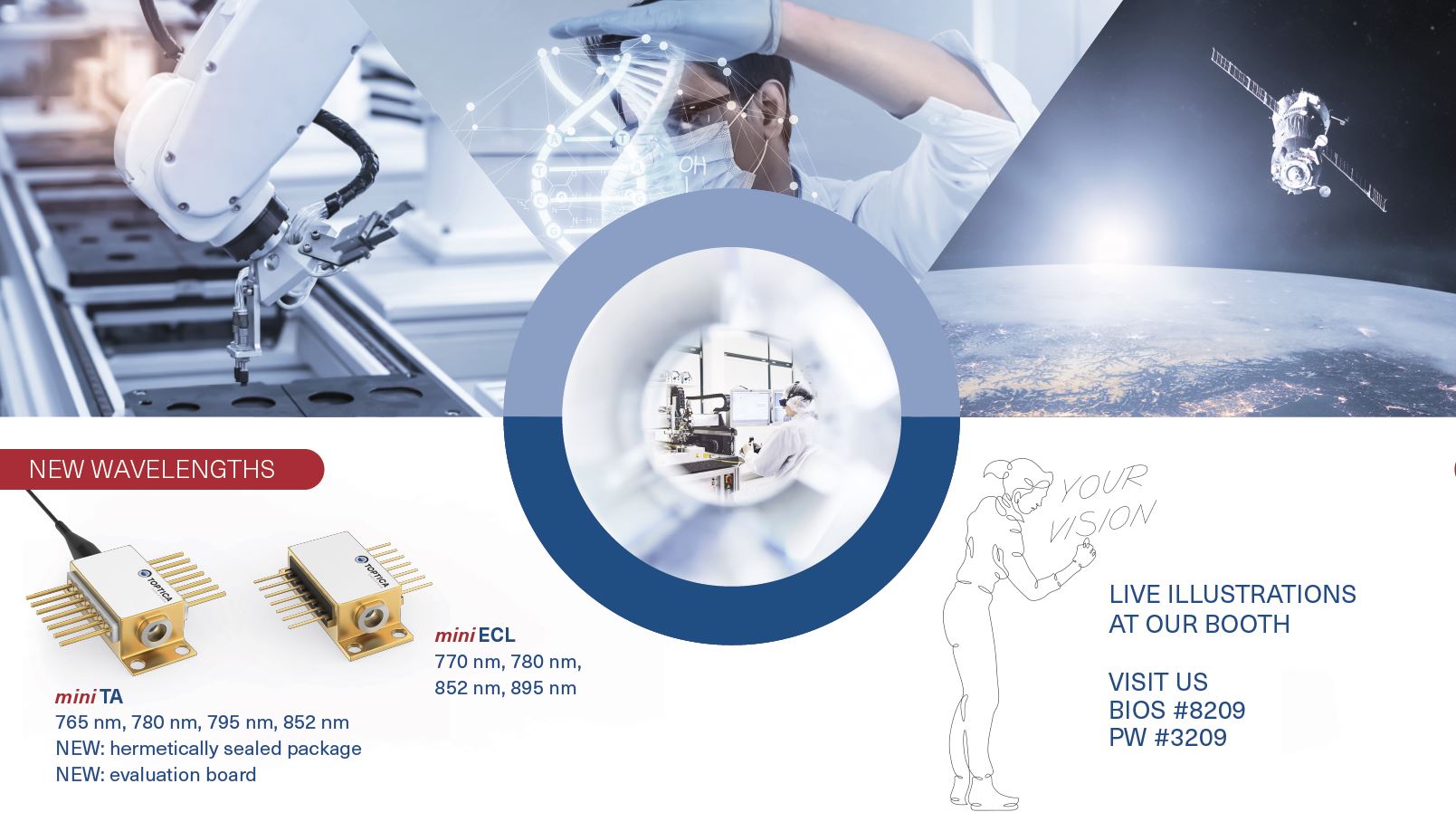 The are only a few days left until the SPIE BIOS / PHOTONICS WEST starts in San Francisco and TOPTICA EAGLEYARD is more than happy to finally reveal all company news and has an exciting suprise at the booth.
TOPTICA EAGLEYARD is starting off the new year with a lot of news, all of which will be publicly announced at SPIE BIOS and PHOTONICS WEST: In addition to the increase in the available wavelengths for the miniECL and miniTA, there is also a newly designed butterfly package for the . A completely new corporate design as well as a new website further highlights the innovative character of the company.
This year, TOPTICA EAGLEYARD has a very special event taking place at the booth on Jan 31st and Feb 1st: an artist will do live illustrations of your vision. A giant white wall will successively be filled with drawings of the company's vision but also with the visions of customers and trade show visitors. Make sure to stop by and become part of this amazing piece of art: BIOS #8209 / PW #3209!