Single mode laser diodes are Fabry-Perot Laser Diodes operating on a single transverse resonator mode. This leads to a diffraction-limited output beam. This type of laser diodes deliver high output power density since the beam is easily collimated. The frequencies are separated by the free spectral range of the resonator given by the reflecting facets of the laser chip. Multiple longitudinal modes may occur which can lead to differing optical frequencies. Wavelength can be selected and locked with fiber brag grating.
Single mode laser diodes are ideal light source for laser surface profiler (scanner/ interferometer), laser position sensor, optical tweezer and pump laser.
Our single mode laser diodes are available in compact and low cost TO9, free space butterfly window with beam collimation and TEC, single mode PM fiber output butterfly with TEC and compact flatpack window package.
Available wavelengths are 808 nm (up to 800 mW cw, single emitter), 850 nm (100 mW), and 1060 nm (up to 750 mW cw, single emitter).
The newly launched 400 mW single mode fiber pump at 808 nm provides the highest power delivery in the market from a single mode polarization maintenance fiber. This allows easy application in combination with fiber switches and combiners. Further wavelength selection and locking can be realized with FBG, please contact us for more information.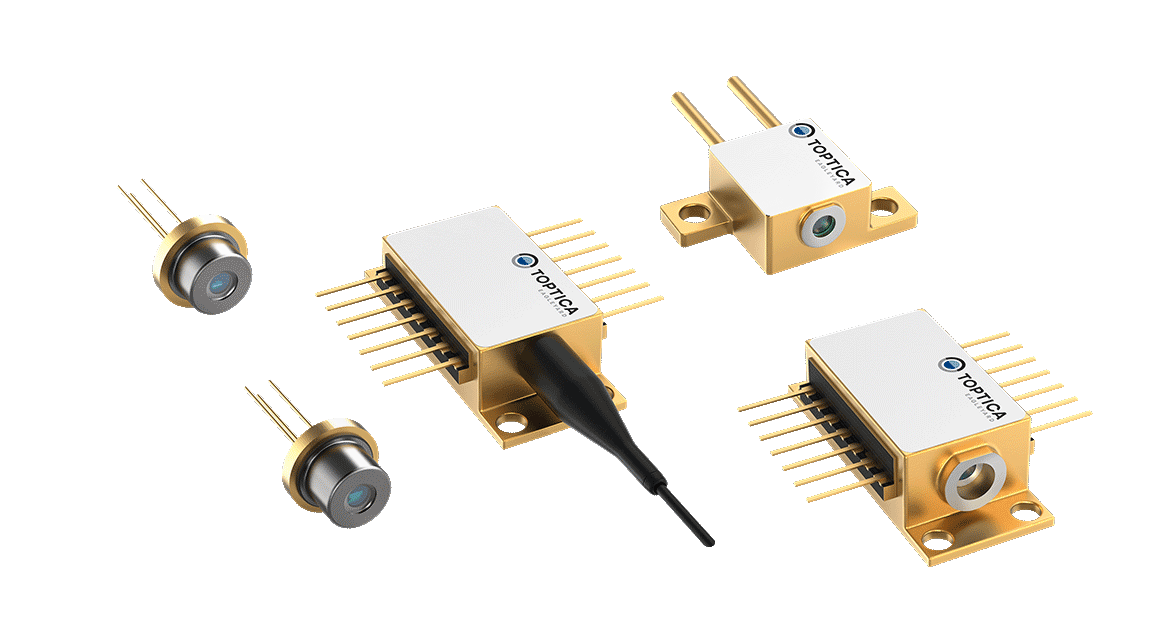 PRODUCT FINDER
Results sorted by Wavelength:
TYPICAL APPLICATIONS FOR Single Mode Laser diodes
Do You Prefer Searching the Whole Portfolio?
CONTACT US
We can't wait to learn more about your specific requirements! Contact us for more information – we're here to empower your vision!
info@toptica-eagleyard.com