Tapered Amplifier
1.5 W @ 765 nm (covering 767 nm and 770 nm)
3 W @ 780 nm
2 W @ 795 nm
2 W @ 852 nm
ONE OF OUR NEWEST INNOVATIONS
As a tapered amplifier, the miniTA has a fiber-coupled input and collimated output beam and is available in an optimized butterfly package with 14 thicker pins. This hermetically sealed housing is particularly advantageous in industrial applications, as the thicker pins guarantee an ideal supply of power. Furthermore, the forming of the beam, as well as thermal management, are also integrated. Users can enjoy the easy plug-and-play aspect of the fiber plug of the seed laser. An Evaluation Board is available making commissioning even easier and testing faster.
Product Highlights
Keeps linewidth from seeder
Very good SMSR (typ. 50 dB)
Integrated beam collimation
Thermal management by integrated thermoelectric cooler and thermistor
Plug and play with fiber pigtail seed lasers
Optimized, hermetically sealed butterfly package with 14 thicker pins for ideal power supply
Your Advantages
Ease of use thanks to high integration level
Usable for industry purposes due to hermetically sealed butterfly package
Circular beam profile is beneficial for fiber coupling and focusing
new: with evaluation board for faster testing and preparation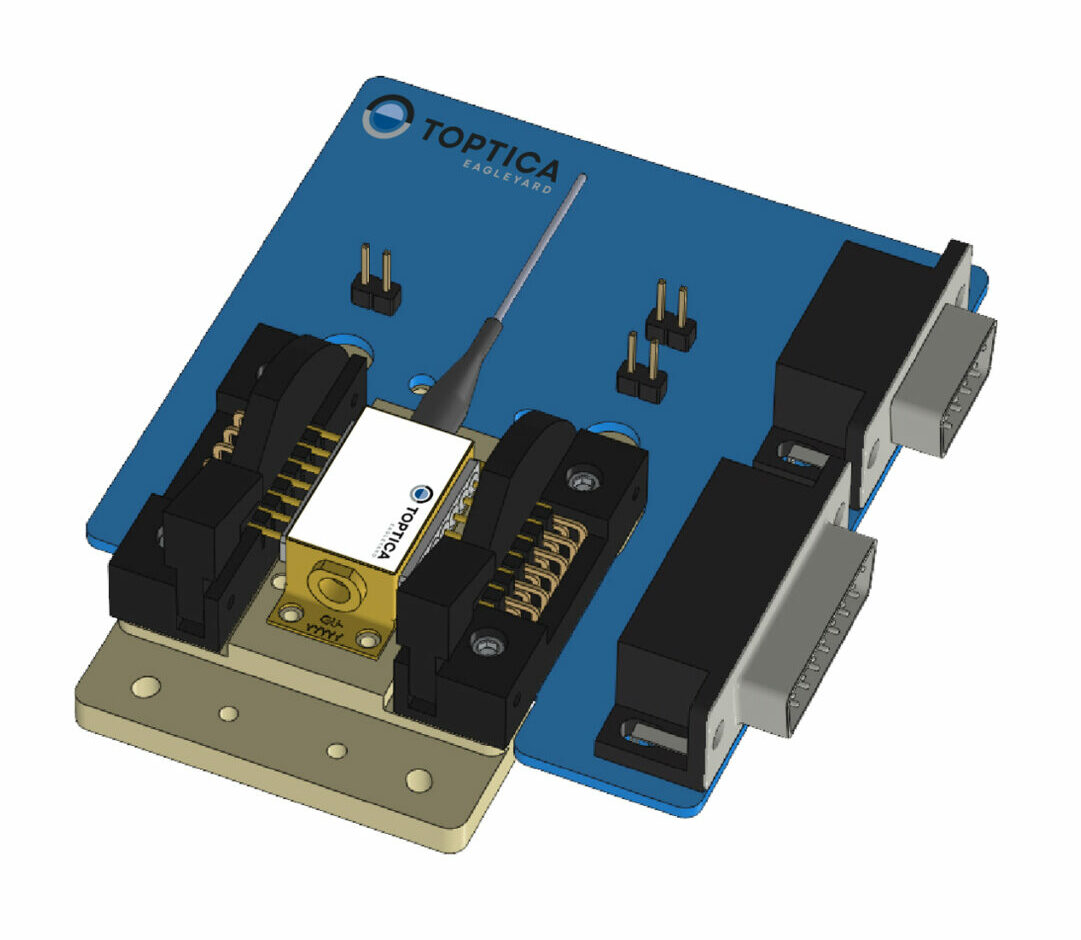 Download
Evaluation Board FOR Arroyo Driver
Evaluation Board FOR Thorlabs Driver
Evaluation Board FOR DIVERS Driver
User Guide Evaluation Board
We shape the future with our unique laser diodes:
With our clients, we go beyond. Together we reach the unreachable.
CONTACT US
We can't wait to learn more about your specific requirements! Contact us for more information – we're here to empower your vision!
info@toptica-eagleyard.com