EYP-TBR-1064-02000-6000-BTW09-0000
Single Frequency Laser Diode
Wavelength
Power
Laser Type
Operation Mode
ONE OF OUR NEWEST INNOVATIONS
The µMOPA is a recent innovation that was nominated for the SPIE Prism Award in 2022. For the first time ever, a DBR laser has been monolithically integrated on to the same chip as the tapered amplifier. It has the same application advantages as the miniTA because of its hermetically sealed new butterfly housing that has 14 thicker pins. Since the launch of the product, users from the fields of interferometry and Raman spectroscopy in particular have appreciated the narrow linewidth of typically 3 pm, as well as integrated beam formation and thermal management. The µMOPA is available in the configuration of 2 W @ 1064 nm.
Product Highlights
Small linewidth (typ. 3 pm)
Optimized, hermetically sealed butterfly package with 14 thicker pins for ideal power supply
Very good SMSR (typ. 50 dB)
Integrated beam collimation
Thermal management by integrated thermoelectric cooler and thermistor
Your Advantages
Low complexity due to the monolithical integration of a seed laser and an ampl
Easily mountable due to the use of standard sockets
Circular beam profile is beneficial for fiber coupling and focusing
new: with evaluation board for faster testing and preparation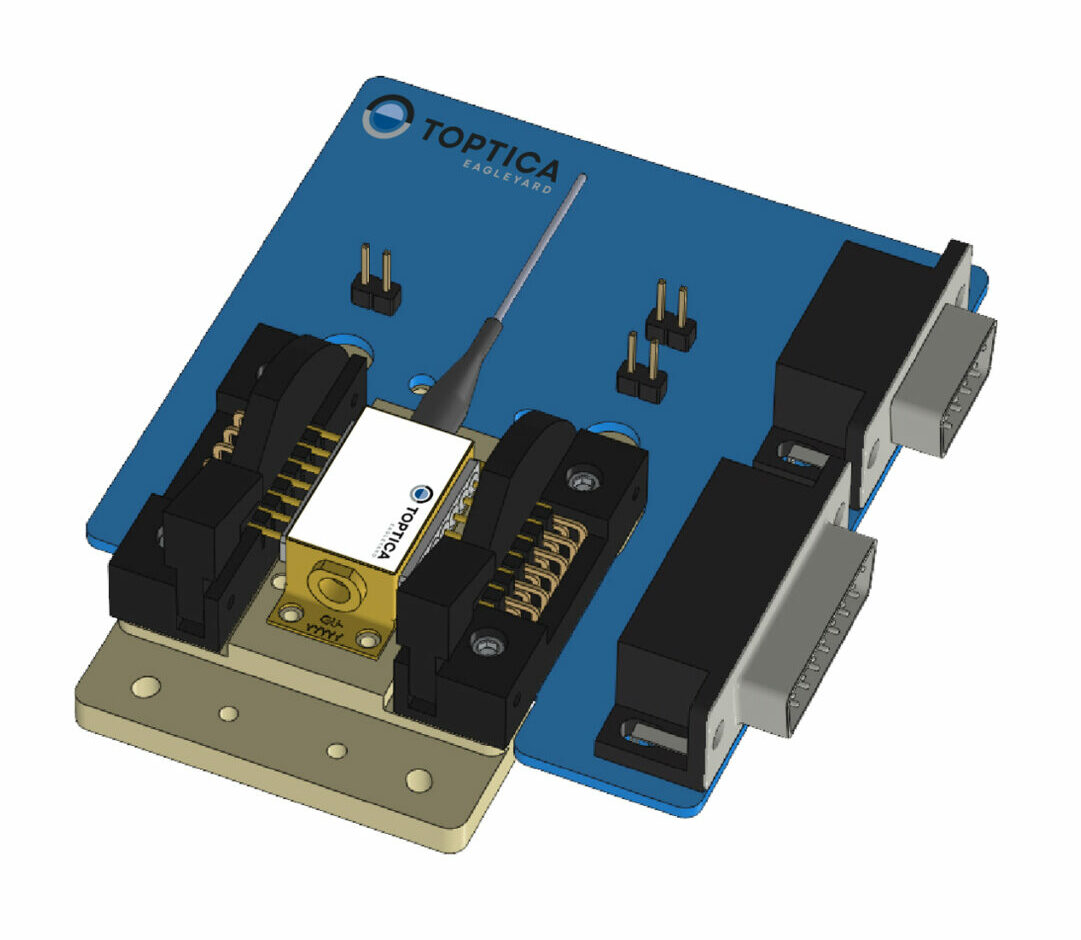 We shape the future with our unique laser diodes:
With our clients, we go beyond. Together we reach the unreachable.
CONTACT US
We can't wait to learn more about your specific requirements! Contact us for more information – we're here to empower your vision!
info@toptica-eagleyard.com